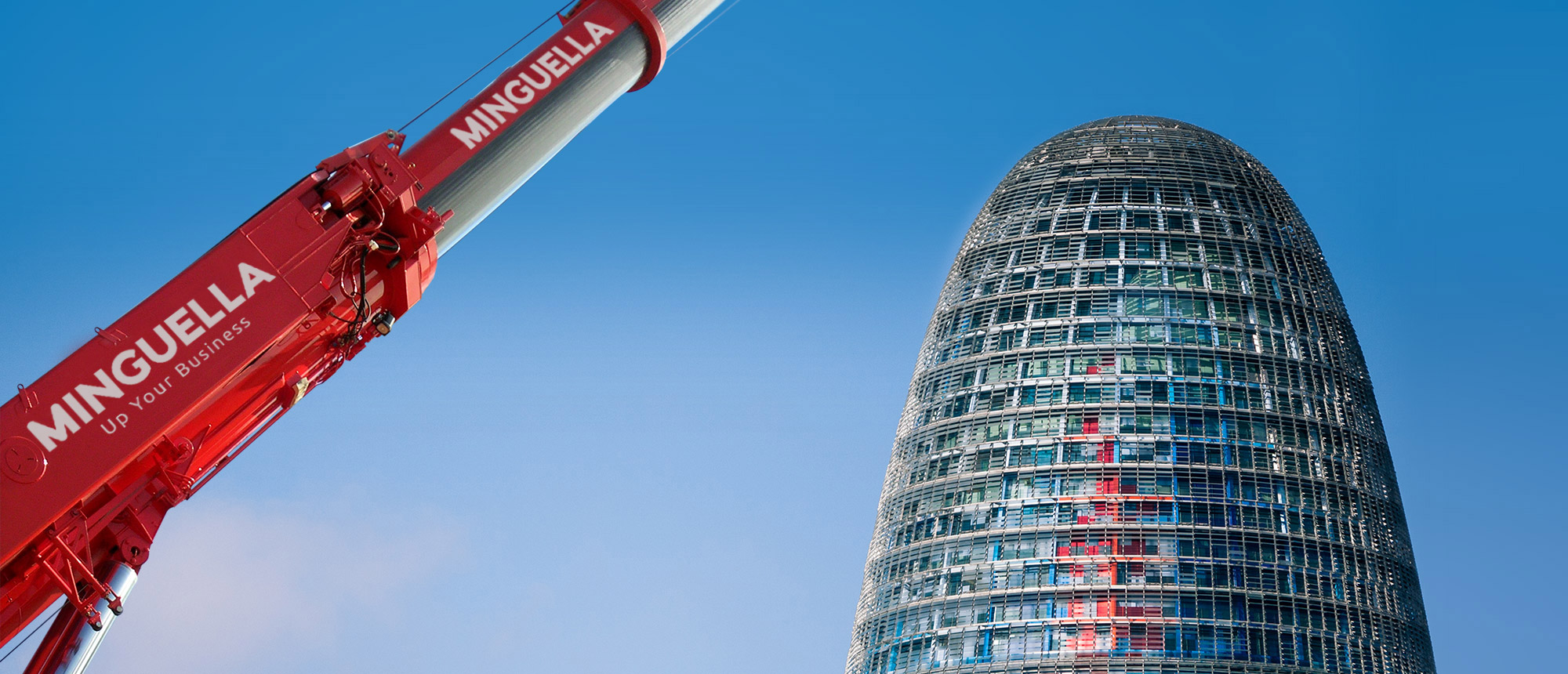 We offer our clients the advice, design and execution of lifting and handling operations in an efficient and safe way
Safety
One of our main goal achieved during the recent years has been to be one of the crane rental and services company with the lowest level of accidents and incidents in the sector. We aim to provide to our team continuous training and development of all employees, clear work instructions, strict safety procedures and company-wide safety, health, environment and quality campaigns.

Implementation of an ambitious prevention plan to figure out us as reference in our sector.
Training plan in prevention oriented to our activity given by specialized companies.
Random controls of good practices to guarantee hazard prevention and security procedures (PSS).
We reward the proactive attitude of our staff in prevention.
Quality
AENOR ISO 9002 quality certificate
EN280 for working at height
Company that maintains cranes
Minguella has established as a homologated group-training centre. Different courses can be followed throughout the year (self-propelled mobile crane operators, riggers, forklift operators, and others) both for unemployed people as well as for employees
Once after sales service, crane manufacturers supply specific training of the machinery
History
Minguella SL was founded in the Bellpuig village in 1948. At that time, the main activity was to repair heavy machinery. Also, Minguella SL offered the service of collection of damaged vehicles with the first manufactured mobile crane. Minguella SL became one of more popular businesses in the county.
In 1975, the business base moved to Lleida city, becoming the first company in the sector in Catalonia, Aragon and Valencia counties, offering mobile cranes up to 100 tons of capacity.
In 1998, Minguella SL turned 50 years from the beginning of its starting activity.
In 2005, the base in Lleida was expanded up to 8,000 m2, according to the improvements on the old N-II road, now called LL-11. In the base, a new canopy was built for trucks and all accesses were improved.